Hello crafty friends! Martha Lucia here to share with you my last creation of this year with Joy Clair Stamps. I am so proud and happy to be part of this family and continue with you during the 2018 as part of the New Design Team. Today I have a project prepared with the Calendar Fun stamp set. I created this for my planner and you will see the evolution of my planner in upcoming blog posts.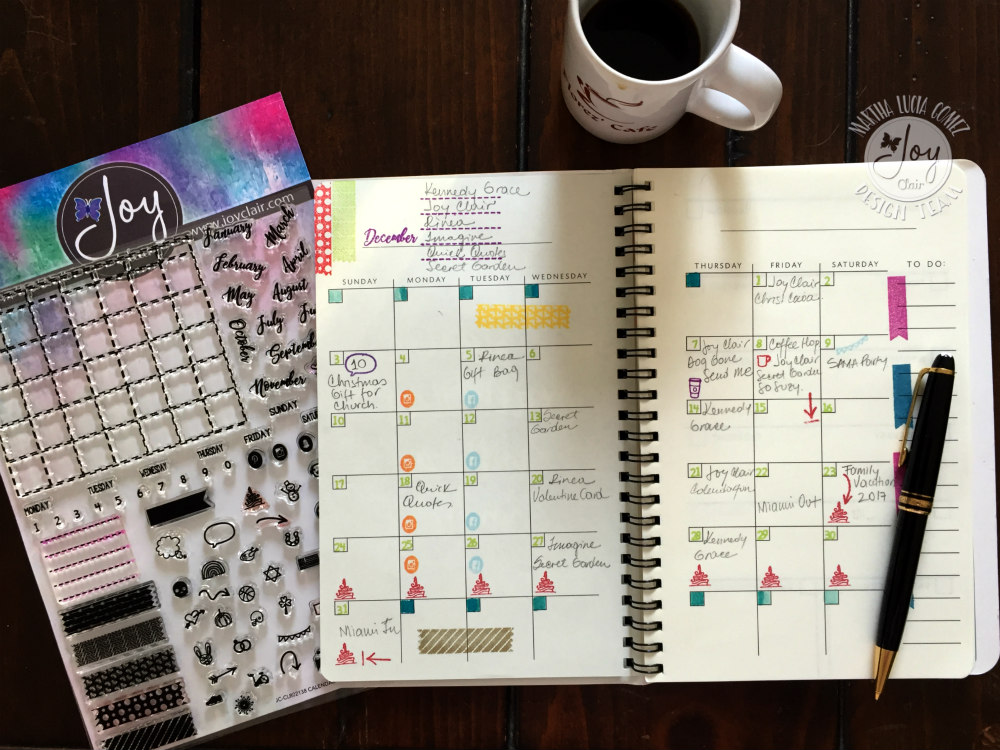 I love this stamp set Calendar Fun! It includes the calendar box and it is great but also include the numbers, days and months that you can use to create your own version of the calendar or to use directly on your planner, just like I did.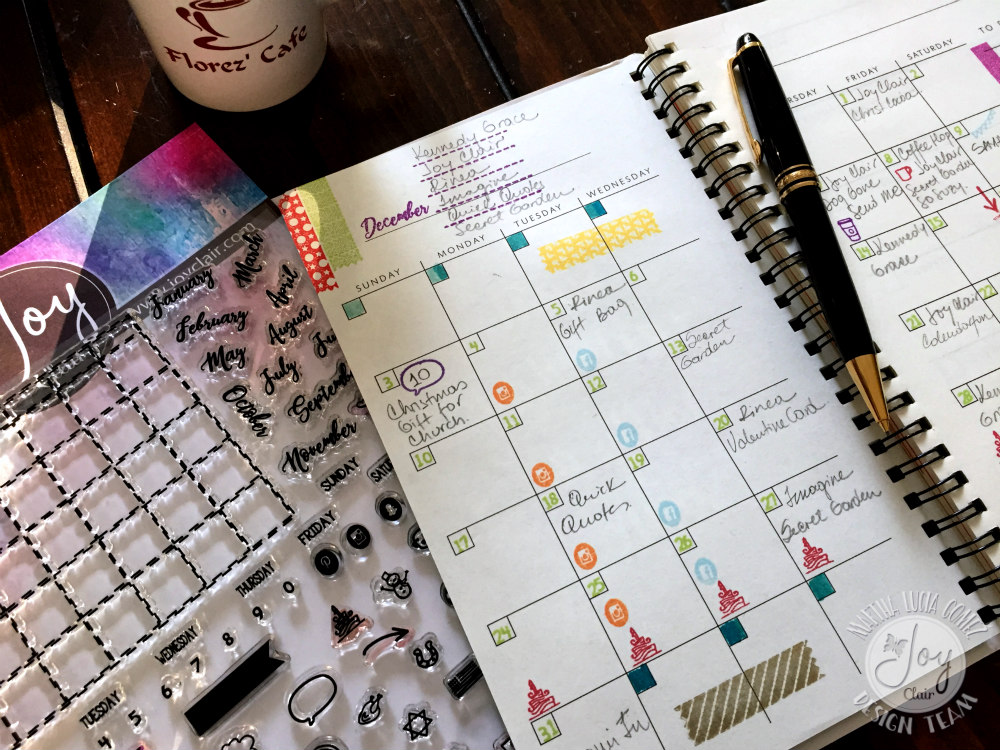 Calendar Fun also includes a lot of different icons or images for different situations, including the social media. You can organize your planner with them by daily or weekly activities, just stamping them in different colors of ink or just selecting the day that you prefer, or using the fabulous washi tape stamps included on the set.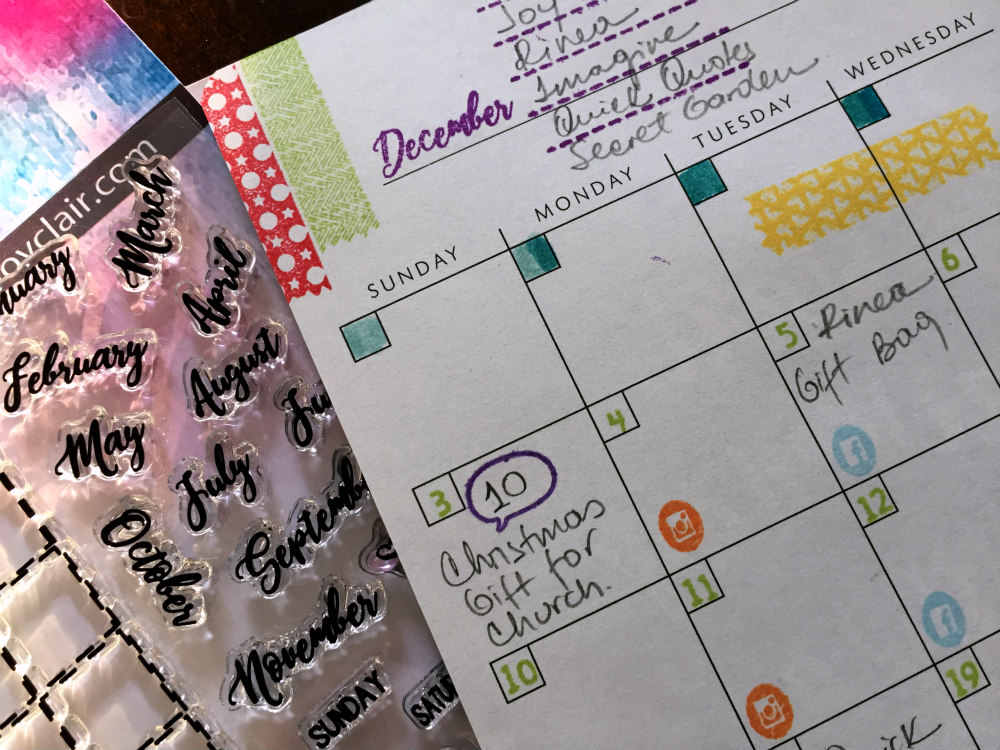 These washi tapes come in different designs and can be used around the year. I love them too! The other elements or images included on this Calendar Fun stamp set that I adore are the banners and bubbles. With the banners, I can enhance the details or special notes that help me remember important things and with the bubbles, I can write my own information or create my own icons or hashtags.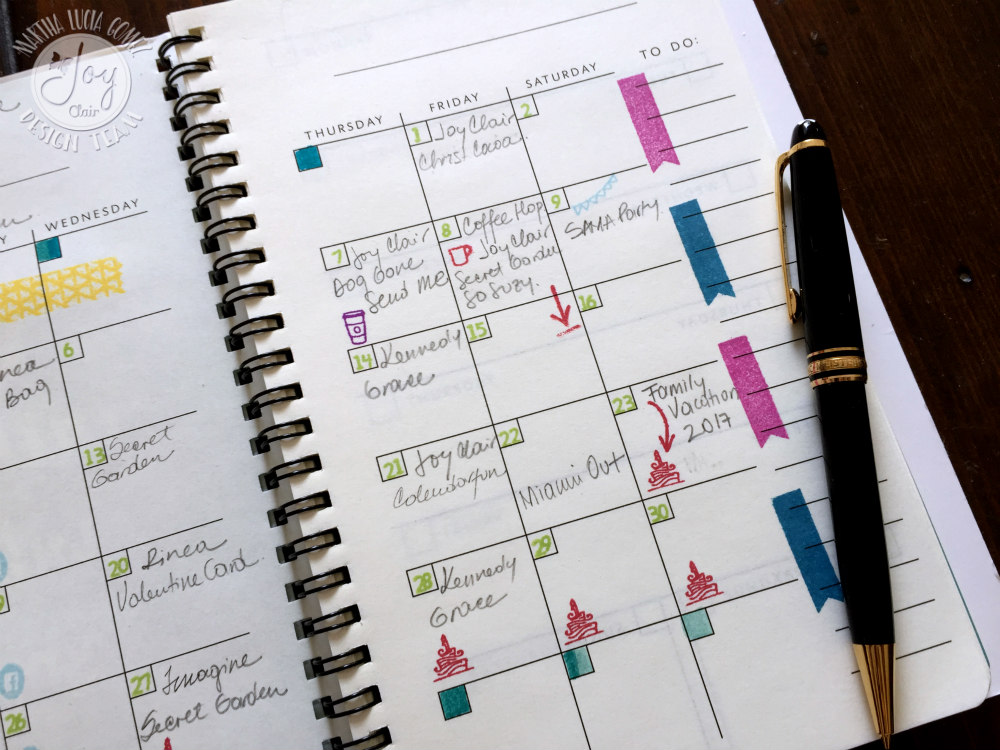 This stamp set has plenty of images for activities around the year, images like coffee hours, sports, party time, fall and pumpkins, stars, snowmen, vacation time, arrows, etc. If you ask me what I think about this stamp set I will answer that I will have it always over my desk because it is the perfect partner for my 2018 planner and my cup of coffee! Thank you friends for sharing with me during this amazing year for me and Joy Clair and I hope to see you very soon with a lot of new things and wonderful news!!!
SUPPLIES:
Calendar Fun Stamp Set by Joy Clair Shop at: JC
Pear Pizzazz Classic Ink by Stampin Up Shop at: OTS
Pink Pirouette Classic Ink by Stampin Up Shop at: OTS
Pool Party Classic Ink by Stampin Up Shop at: OTS
Early Espresso Classic Ink by Stampin Up Shop at: OTS
Real Red Classic Ink by Stampin Up Shop at: OTS
Paper snips Shop at: OTS