Hello Everyone!  Welcome to the  Joy Clair stamps and Quick Quotes Scrapbook Company  Promotion and Giveaway!!

We are so glad you joined us for this fun collaboration.  We have two different design teams, full of talented ladies that will surely inspire you along the way.  And of course there are amazing prizes to share with you!!!  Just be sure to leave comments on all the blogs during the promotion so you can be entered to win a $25 gift card from Joy Clair and a Gift Card that Quick Quotes will be offering as prize too.
Today Martha Lucia and Lori will be sharing their projects with you!!!
Welcome Martha Lucia!!!
I will be with you the first two days because I have the pleasure to be part of both Design Teams. For today I prepared a set of Card with favors using the 49 Shades of Grey Collection from Quick Quotes and the Doodle Flowers Stamp Set and Every Day Sentiments Stamp Set from Joy Clair. Take a look at my project: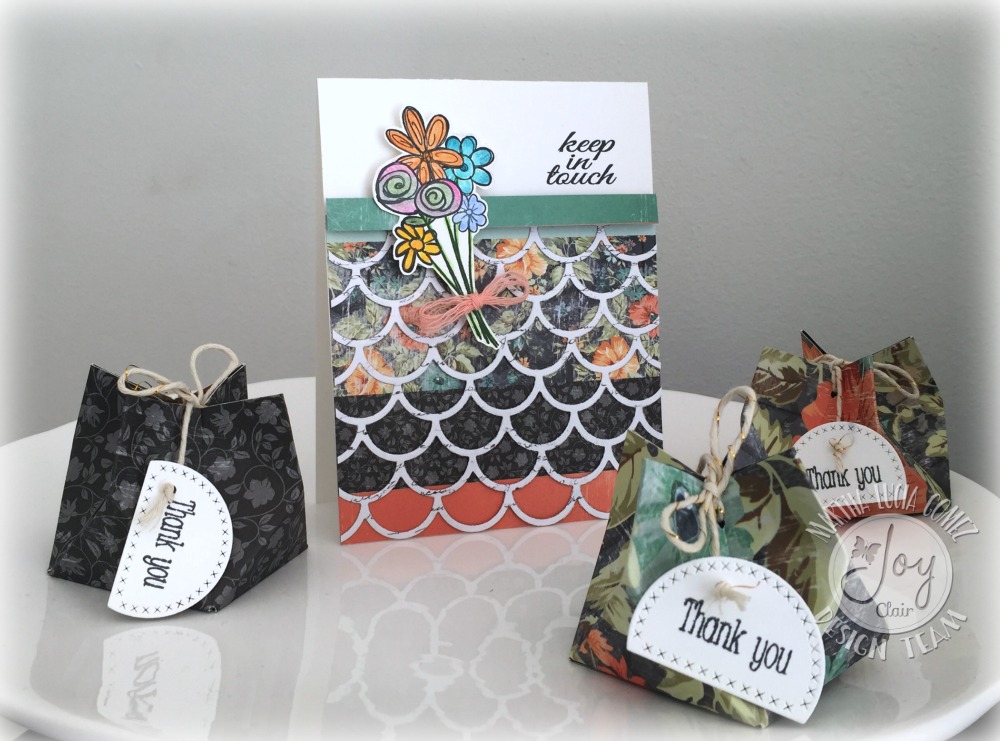 To make the little favors I used the Gift Bag Punch Board, which made the process very easy. I just cut from a sheet of 49 Shades of Grey 100 3 pieces of 3-1/2 "x8-1/2". I used the both sides of the papers and created score lines and pouches just following the basic score lines of the board between the start line and the side line.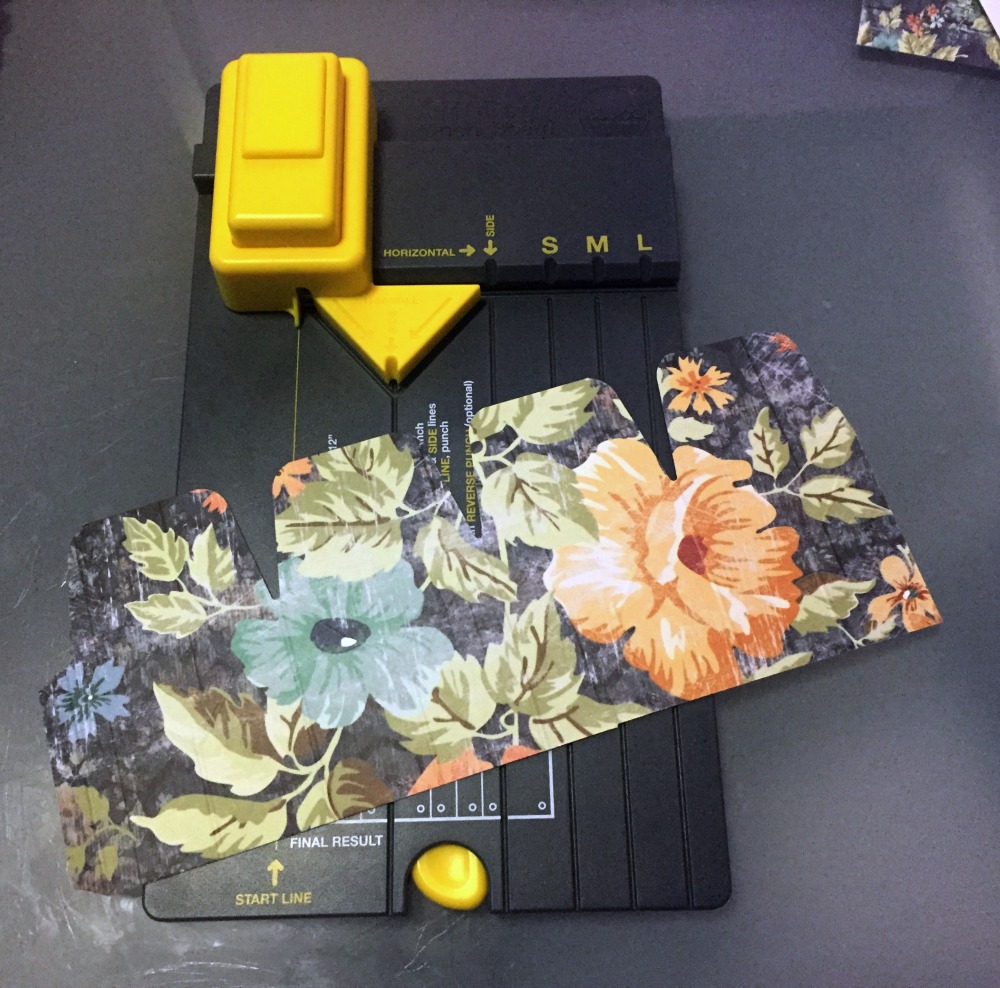 Then I folded the main lines and scored the lateral lines and assemble the star boxes. I tied these with a thick Bakers twine and added at the end of the twine a die cut with a sentiment from the Every Day Sentiments Stamp Set that I stamped using the PowderPuff Chalk Ink Midnight Confessions.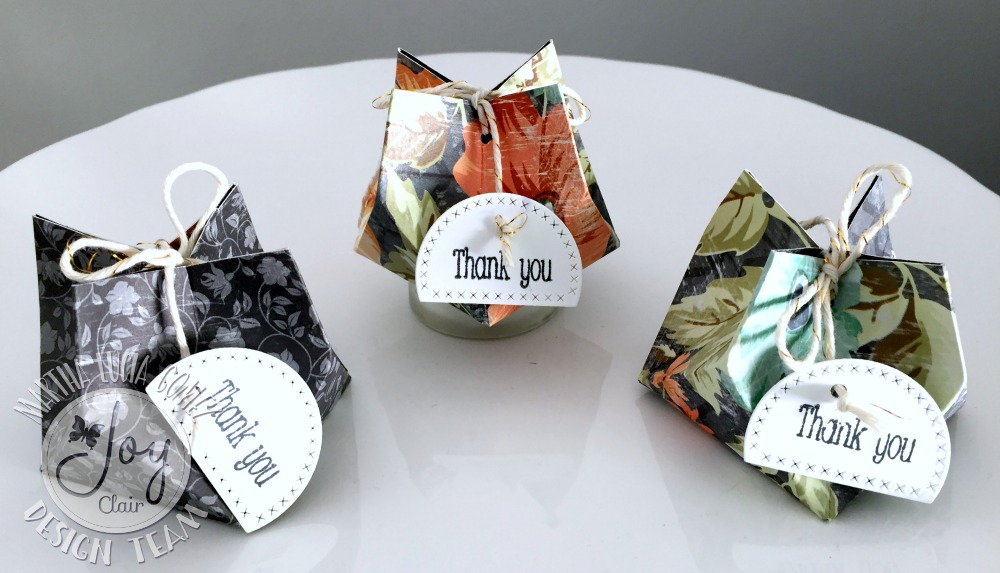 For the card I used other designs from 49 Shades of Grey. I created a card base with whisper white card stock and then pasted a second layer using 49 Shades of Grey 105. Over this I pasted a big scallop die cut that I cut using the 49 Shades of Grey 102 and with dimensionals I added a tiny border on top. In a separate piece of whisper white card stock, I stamped one of the bunches of flowers included on the stamp set Doodle Flowers of Joy Clair and fussy cut with my scissors. I colored the flowers with different colors of PowderPuff Chalk Ink, I used Pixie Pink, Light Moss, Desert Sun, Sky Blue and Green Leaf and pasted over the decorated card using dimensionals too after tying  tiny loops of coral thread.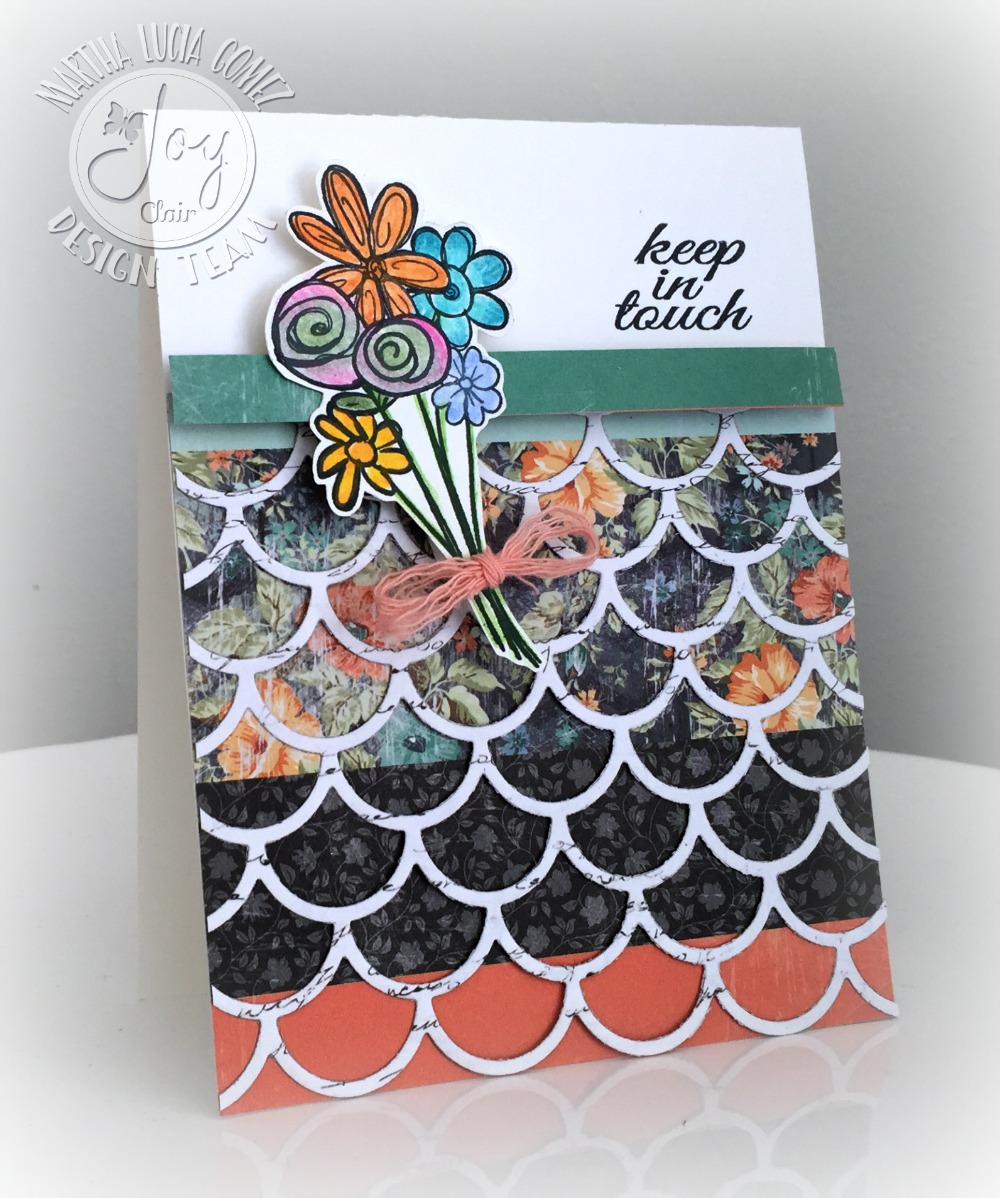 I hope my project inspired you to combine your stamps and use different types of inks and decorated papers to develop your ideas. They incentivize your creativity and you will discover an endless world of opportunities using decorated papers. 
Welcome Lori!!!
Now on to my cards that I made for this event.  Here is my first card:
For this A2 card I started with white card stock for the base of the card.  I then took a piece of Quick Quotes Anchors Aweigh 103 paper, I inked the edges with Quick Quotes Jade Powderpuff Chalking ink and added that to the card.  Next I cut the anchor strip from Quick Quotes Anchors Aweigh 101 paper and added that to the bottom of the card.  I took the sentiment from the Joy Clair Anchor of Hope stamp set and inked it with Quick Quotes Slate Powderpuff Chalking ink and stamped that onto some white paper.  I took the stitched circle die and cut that out, inked the edges with Jade Powderpuff Chalking ink and added that to the card.  Lastly, I stamped the Anchor stamp from the Joy Clair Anchor of Hope stamp set with the Slate Powderpuff Chalking ink onto the card next to the circle.
Here is my second card: 
For this A2 card I started with white card stock for the base of the card and then I added the Quick Quotes Mulberry paper and added that to the card base.  I took the Quick Quotes Friendship Isn't A Thing Vellum Quote and cut it out with the Stitched Oval die, ran it through my xyron sticker maker and then attached it to the center of the card. I took some watercolor paper and my Joy Clair Springtime Flower stamp set and some black ink and stamped the flowers and then colored them in with Copic markers and then fussy cut them out and attached them around the vellum quote.  Aren't these flowers beautiful?  I really love the way they surround the oval!
Today other designers of Quick Quote are sharing their ideas too. To see them you just need to visit the brand company blog and if you leave us a comment on our post you will have the opportunity to participate in the raffle of one $25 Gift Card from Joy Clair Store and a Gift Card from Quick Quotes Store. To visit the Quick Quotes Blog CLICK HERE.
See you tomorrow with more creativity and we would love if you follow us on Joy Clair's facebook page, Color by Faith Bible Journaling facebook page, Pinterest , Instagram and Twitter. You will be the first to hear the news, sales and giveaways!