Hello everyone! Martha Lucia here to share with you a fun tutorial to create a Bible Journal page.
God's Love Bible Journaling page is the project that I have to share with you today. Step by step I am working more on my bible and experimenting different techniques on it. Today I want to show you how I worked with Glimmer Mist and Simply Sheer from Tattered Angels and stencils combined with the fabulous God's Love stamp set. Take a look at my page: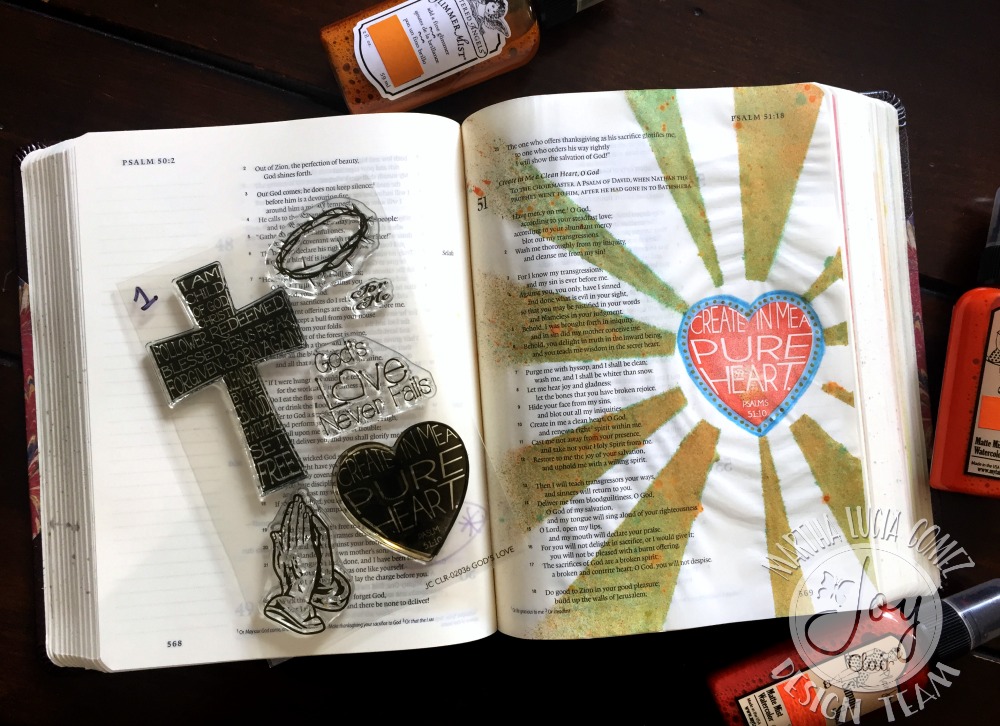 Creating this was really simple, the first thing that I did was to protect the pages of my bible using a piece of wax paper behind the working page and over the side page. Then I pasted my stencil over the bible and since this is a big stencil (12"x12") I wanted to make the center a little bigger so I masked the area with a paper circle.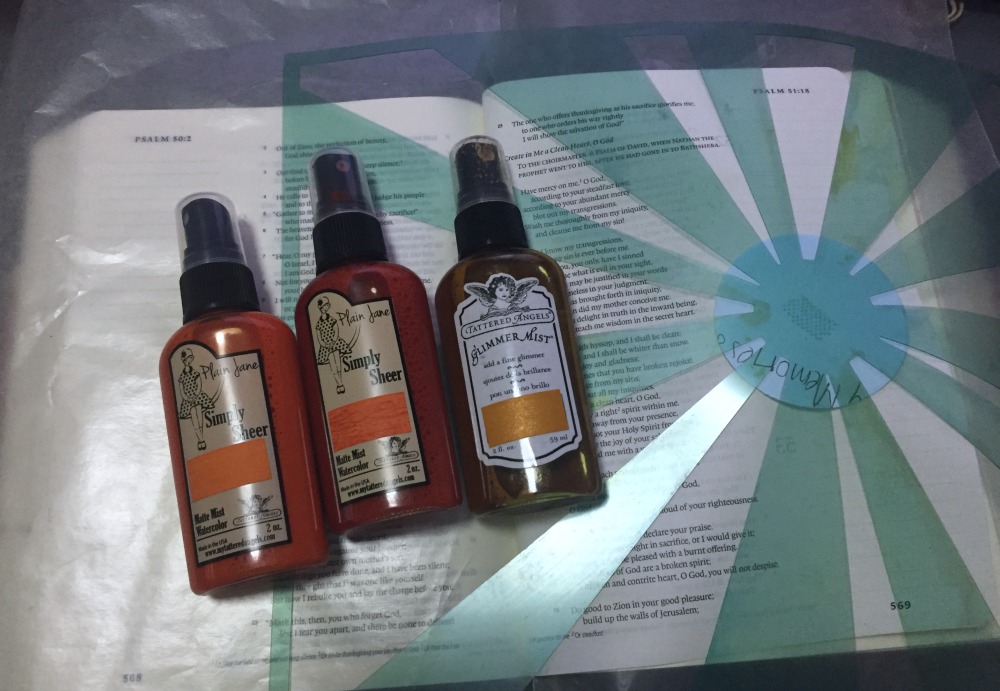 On this project I used three different colors of sprays. I used Simply Sheer Safety Orange and Fresh Orange, these are great for watercolor and Glimmer Mist Golden Orange to have a shiny finish. After I applied these I decided to add a blue touch adding some spray of Glimmer Mist Dragonly. All of these are from Tattered Angels.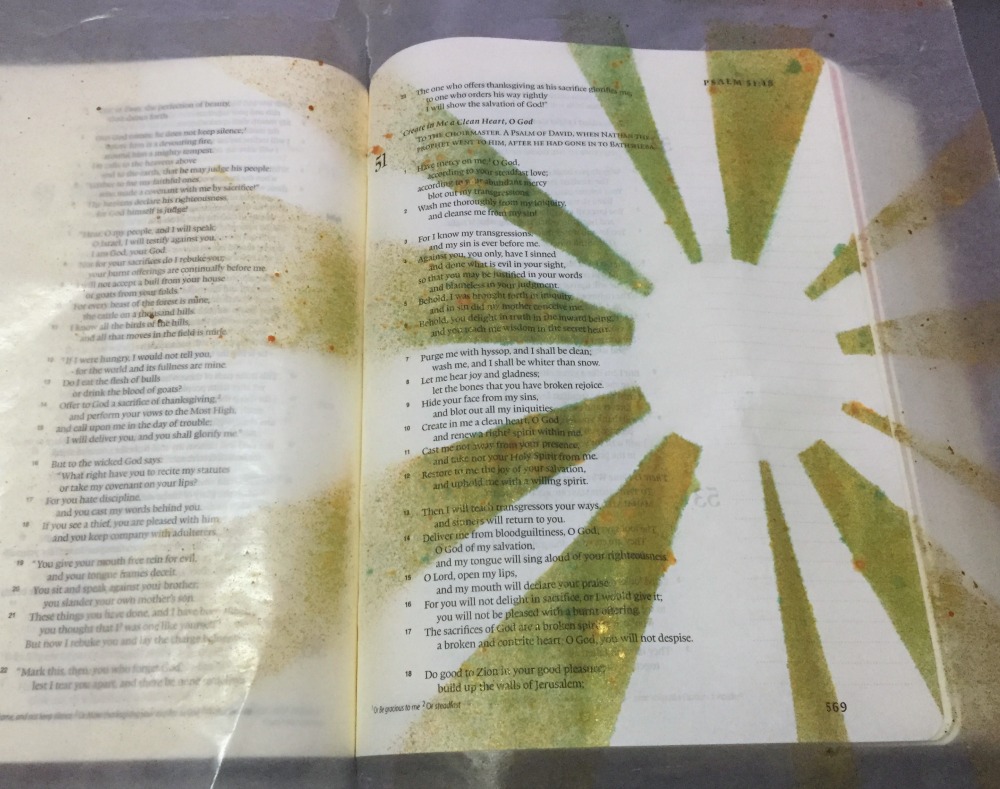 Then I removed the stencil and washed it with warm water and removed the side wax paper and let the page of my bible dry naturally. My big surprise was that I noticed that the spray created some circles around my masking area that looks great on the page. I stamped the heart from the God's Love stamp set using Real Red Classic Ink and with a blue color pencil created the outside frame. I adorned this frame with a tiny gold dots that I made with a gold marker.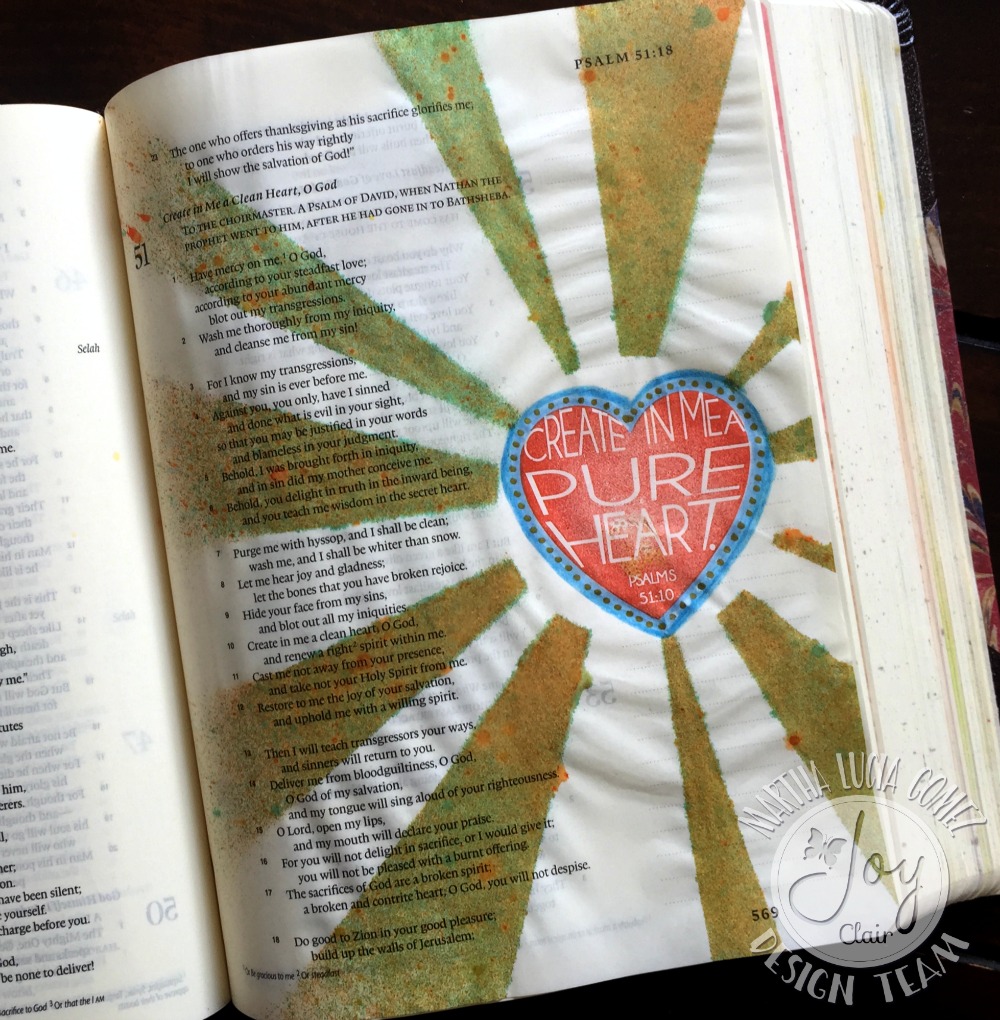 Very simple and easy to create, don't you think? For me the best part is that with this technique I don't cover the text of my Bible and I can read easily the God's word.
Thank you for stopping by and comeback soon for more inspiration! Also we will be waiting for you on Joy Clair's facebook page, Color by Faith Bible Journaling facebook page, Instagram and Twitter, and Pinterest!
See you soon!!!