Hello crafty friends, Martha Lucia here with you!. Today I have a new creation over my bible using one of the Color by Faith sets from Joy Clair Stamps, Be Brave and let me tell you - this is an amazing stamp set that you can use for many layouts over your journal or Bible.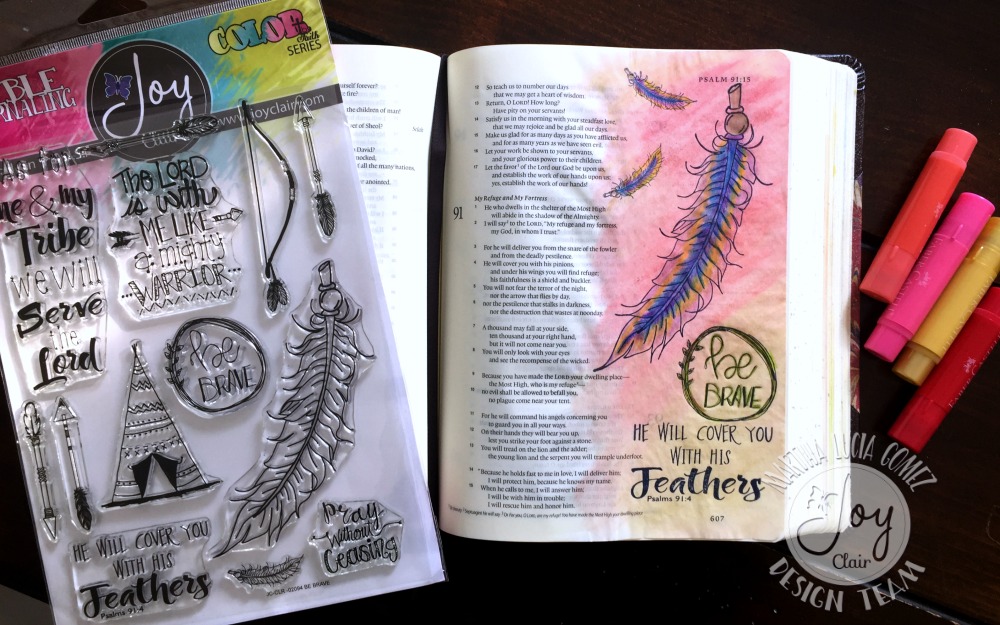 In this opportunity I decided to color the background of my page using Gelatos from Faber Castell and I selected the metallic colors. The process was very easy:
Protect the pages of your Bible putting behind of the page a layer of Wax paper. Yes, the same paper that you use in your kitchen!
Apply the wanted colors directly over the page. Remember that gelatos are very soft and soluble with water so you only need to apply a little amount of color. 
Take a wet towel or cloth and dab softly over the color. The intensity of color will be determined by the pressure and water that you apply.
Let your page dry completely before stamping the images from the stamp set Be Brave. I stamped all my images using Night of Navy Classic Ink and enhanced the details with coloring pencils.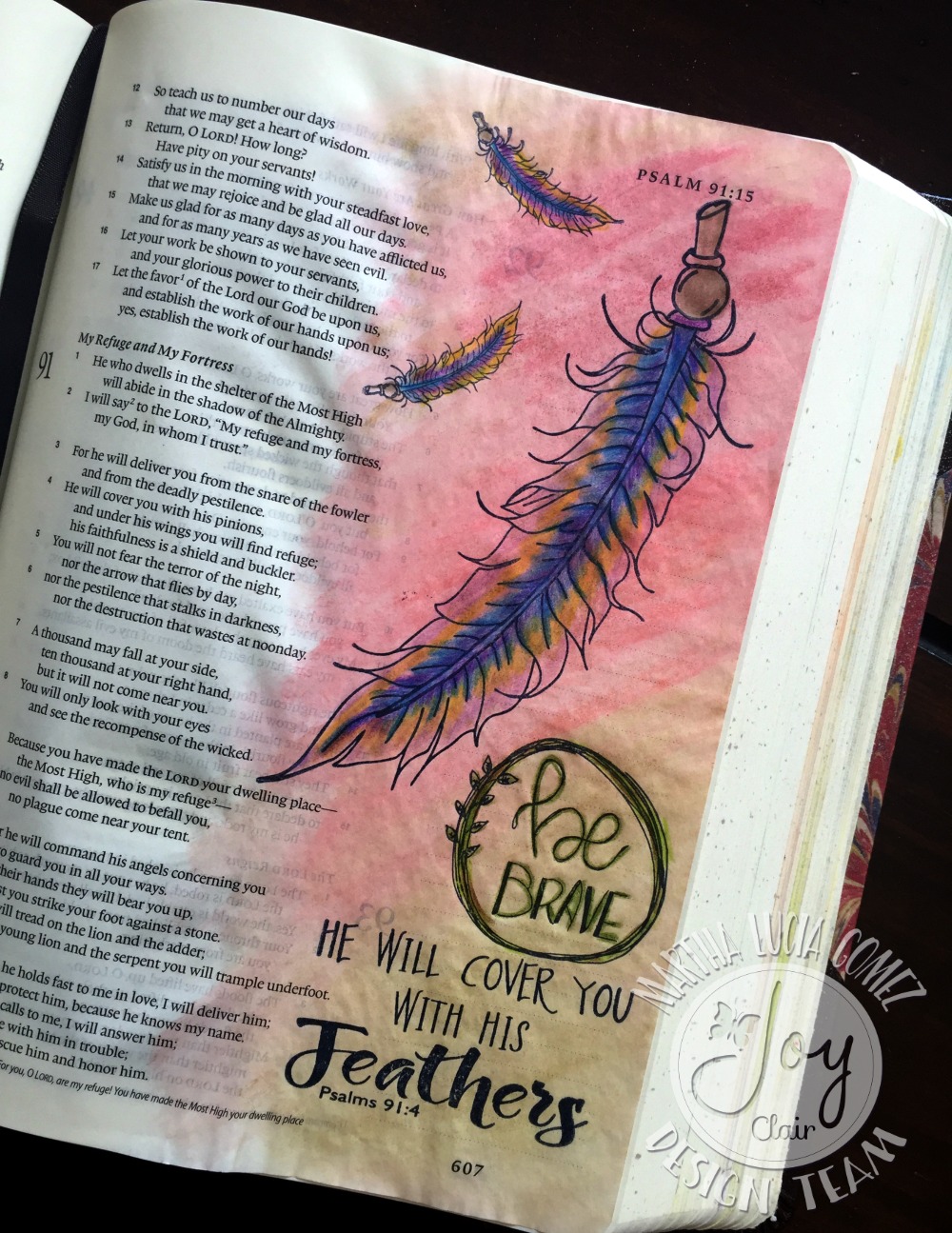 Easy and simple, don't you think?
I would love to know your opinions and experiences using this watercolor technique. This is my first time using the wax paper behind my page and I really noticed the difference. Be Brave is a great stamp set that can be used to create cards too and I am sure you would love to have this in your collection of stamps. And of course you can consider this watercolor technique for your creations and journaling pages.
By the way, have you recently visited the Joy Clair Store? You have to see the new background stamps! You will love all of them. If you want to see some samples of we made with them we will be waiting for you on Joy Clair's facebook page, Color by Faith Bible Journaling facebook page, Instagram and Twitter, and Pinterest!
See you soon!!!